Specialty Chemicals: Opportunities unfolding for India
29th September 2021 - Bytes - White Oak
Back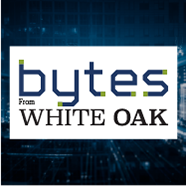 As per a recent CRISIL report, capex by specialty chemicals is expected to rise by 50% in FY22. This reflects the strong potential of India's specialty chemicals sector as domestic manufacturers are emerging as credible suppliers to companies globally.
Beyond the labour cost advantage, a large pool of technically qualified manpower, strict adherence to global manufacturing standards and strong protection of intellectual property (IP) rights have led to rapid scaling up of the chemical industry in India.
India's chemical industry has grown by 12% over the last five years and even a 1-2% incremental market share gain from China can result in a growth rate that is in high-teens. Stable regulations and active enforcement are is likely to provide a long runway of sustainable growth for the industry.
At White Oak, we believe companies with strong track record of execution, R&D capabilities, sustainable manufacturing practices, and presence in sustainable chemistries will be long term beneficiaries of this underlying trend.
White Oak's framework for Specialty Chemicals Sector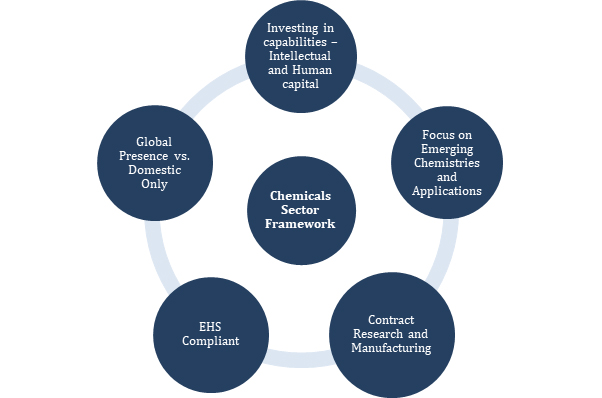 Authors:Manoj Garg, Director – Investments; Sagar Arya, Associate Director – Investments
Dipojjal Saha, Portfolio Strategist, contributed to this blog.