CONSUMER TECH BUSINESSES IN INDIA: OPPORTUNITIES AND CHALLENGES
28th July 2021 - Bytes - White Oak
Back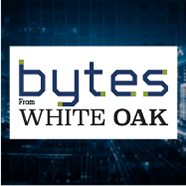 The emerging internet economy is fundamentally changing the way consumers and businesses interact with each other. The implications of this megatrend are enormous. It is disrupting traditional businesses in more ways than one. A new crop of digital-native, mobile-first companies is emerging and scaling up at warp speed, enabled by a world-class, frictionless payments ecosystem. In general, there can be large value creation opportunities in disruptive, technology-enabled, emerging business models, and these will become a larger part of the market over the next 5-10 years. Given the heterogeneous nature of business models, there will be large winners and losers.
Even as intangible assets such as a loyal customer base, innovative products, and powerful networks are becoming the primary forms of economic value, traditional accounting constructs do not capture these elements and understate the magnitude of these investments.
The basic valuation principle does not change; the value of any business is the present value of its future cashflows. These are early days for consumer internet companies. Many of these new businesses are 'investing' in habit-formation (investment in customer acquisition and superior experience), which are expensed and hence the losses. What really matters is the long-term cash flow generation potential; near-term accounting losses have less meaning. Therefore, a thoughtful, bottom-up buildout of future cash flows is of paramount consideration. We are focused on investing in consumer tech companies that dominate their industry niche while building deep competitive advantages, have positive and improving unit economics, serve a large and growing market, and are run by credible management teams.
Authors: Rohit Chordia, Director - Investments; Ayush Abhijeet, Associate Director - Investments
Dipojjal Saha, Portfolio Strategist, contributed to this blog.