Building Materials: Consolidation and Exports emerge as catalysts
16th November 2021 - Bytes - White Oak
Back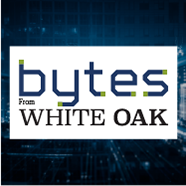 The building materials sector (comprising paints, ceramics, wood panels, piping solutions, and allied products) has been affected by a series of disruptions (slowdown in residential real estate, demonetisation, implementation of RERA and GST, and Covid 19) over the last few years. Even as growth revived over the last year, some segments like paints, PVC pipes, steel tubes, and cables & wires, characterised by a high degree of consolidation, have outperformed ceramics and plywood, which are highly fragmented. The recent optimism in the sector reflects the potential for higher revenue growth (owing to market share gains and new demand from non-metro cities), profitability (by virtue of pricing power and effective cost control measures), and better working capital management (focused efforts on collections and liquidation of inventory) during the pandemic year. Most of the category leaders in this sector have emerged in the last two decades and have adopted a template of success built on the following tenets:

The trend of pandemic led home improvement spending, and construction of new houses is likely to lead to a demand uptick for building material products both in the domestic and export markets. The segment leaders have developed an edge in manufacturing high-quality and niche products with multiple design variations (tiles, laminates, quartz sinks, etc) for export markets, a capability distinct from manufacturing-at-scale products that are commoditised in nature. The momentum is expected to continue for the segment leaders over the medium term as the construction and real estate cycle revives and reforms to formalise the economy finally starts to deliver.
Authors:Ramesh Mantri, Director – Investments; Trupti Agrawal, Associate Director – Investments
Dipojjal Saha, Portfolio Strategist, contributed to this blog.